Välkommen till Björn Hagvalls hemsida!
Jelly Roll Morton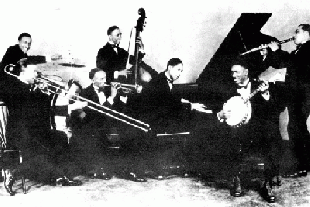 Jelly Roll Morton And His Red Hot Peppers
Red Hot Jazz Band spelar musik av Jelly Roll Morton (1890-1941) varvat med historik om denne vår första riktigt stora jazzkompositör, orkesterledare, pianist, och sångare.
Vi får följa Jelly Roll från hans tid som bordellpianist i New Orleans till hans framgångsrika Chicagoperiod med skivinspelningar med sina Red Hot Peppers och vidare till det tragiska slutet i Los Angeles. Och så mängder med Jelly Roll musik: Black Bottom Stomp, The Pearls, Kansas City Stomps, ...


Här kan du lyssna på Black Bottom Stomp ur vårt Jelly Roll Morton program inspelat den 6 februari 2009 på Karlskrona jazzklubb.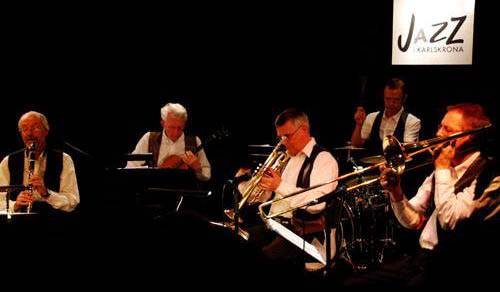 Björn Hagvall, Thomas Gundmark, Claes Hagvall, Andrus Vaht, Peter Johannesson
Fotogaf: Erik Fröberg